Welcome to Advanced Insurors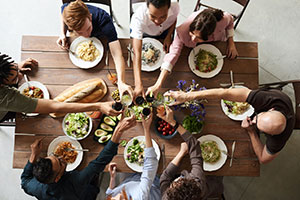 Advanced Insurors is an independent agency serving both individuals and businesses in Atlanta, Georgia and surrounding areas. With over 35 years of experience as an independent agency, Advanced Insurors is committed to providing the products and coverages necessary to help you properly manage your risk and protect your assets.

We believe our clients are better served when their insurance professional has a broad knowledge of each insured's unique Business and Personal Insurance needs. Our experienced agents and account managers work in unison to evaluate the overall risk and then approach insurance carriers to solicit and design an insurance program individualized for the client.

Specializing in Personal and Business insurance, Advanced Insurors offers you the opportunity to choose one agency to handle all of your insurance protection needs. Whether you need Homeowners Insurance, Auto Insurance, Boat. Life, Health or Motorcycle insurance coverage, Advanced Insurors can help design a plan for everyone. Our Business Insurance agents and account managers work with multiple carriers to provide such coverages as General Liability, Workers Compensation, Commercial Automobile, Business Property and Crime Coverage. These, as well as other coverages, are possibly necessary for the protection of the business you've work so tirelessly to establish.
Experiencing a claim interrupts your daily routine and presents challenges. A detailed insurance program with adequate coverages can help make that experience more manageable. Since the future is not predictable, an established insurance program can help you recover from those unexpected events. So, contact us today @ 770-952-8044 or Email us with any questions you may have.