Atlanta, Georgia Business Insurance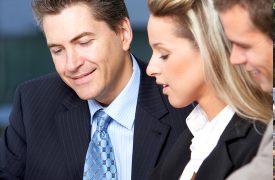 Your business insurance program is our focus. Every day, your time is devoted to developing and enhancing your business operation. Since the protection insurance can offer is an integral part of your business plan for success, we are committed to evaluating your business operation, specific needs and risks. Our insurance carriers can offer various levels of coverage designed to minimize your risk and help your business recover from unexpected events.

Compiling a program for protection of your business and assets is our ultimate goal. Whether you're concerned about General Liability, Workers Compensation, Business Property or Building Coverage, Directors and Officers Liability or Employee Benefits, programs are available for your business.
While not all encompassing, listed are some of the business insurance products offered: